The varied terrain of Vuokatti offers an excellent environment for walking and running exercises as well as various tests. The Vuokatinvaara route, the Tour de Vuokatti, is Vuokatti's most popular cross-country running test site in summer. During the summer, Vuokatti's charging trails serve as good jogging / mountain biking routes. Its total length is 150 kilometers. 32 kilometers of lighted trail in Vuokatti.
Vaaran testijuoksureitti, 5,2km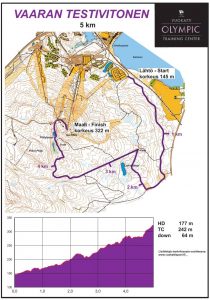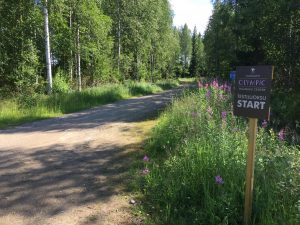 -Korkeusero (HD) 166 m
-Kokonaisnousua (TC) 243 m
-Reitit helpoista vaativiin, aina 12 km pitkään 13 vaaraa kiertävään reittiin.
vuokatin ulkoilualuekartta_A4_2020
UKK-reitti
Eino Leinon polku
Lampipolku
Sapporo
Hiukka – Pöllyvaara MTB
Hiidenportti- hiking
Tiilikka
---